In this month's [PTt], we've brought you a swarm of music reviews. Just in time for the holiday season, let verbosity help you stuff the stockings.

Beatles | Presidents | Barenaked Ladies | Johnny Cash
Gumption/The Features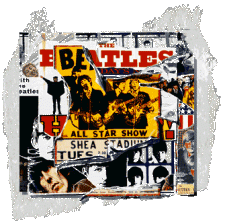 Another Anthology
Kyle Scanlan
     Icons of the 1960s, arguably the Greatest Band EverTM, forever changing rock and roll...blah, blah, blah, blah, blah, and blah. Blah. Yes, I think we all can agree that the Beatles are the definitive rock-and-roll band. Before the Beatles, Elvis was in Hollywood, Chuck Berry was in prison, Little Richard was a preacher, and Gene Vincent was dead. For that matter, so were Buddy Holly, Ritchie Valens, and the Big Bopper. The first wave of rock was over. Staleness and conformity had set in -- gone were the rebels. In came the big record companies: RCA, EMI, Atlantic, and Columbia. For the love of God, FABIAN ruled the airwaves; people like Frankie Avalon were consistent top ten acts. Rock was dead. Then, there came the four mop-topped lads from Liverpool, carrying with them a new era of creativity. There was "She Loves You." Yeah, yeah, yeah. There was "I Wanna Hold Your Hand." Yeah. There was "Love Me Do." Yeah. And then there was:
BEATLEMANIA!!!
     However, our music-genius heroes didn't respect really themselves in the morning, so they decided to quit touring and devote themselves full-time to their craft. The result: five of the greatest rock albums ever: Revolver (1966), Sgt. Pepper's Lonely Hearts Club Band (1967), The White Album (1968), Abbey Road (1969), and Let It Be (1970). Then, the Evil One-Two Punch of Yoko and Linda entered the picture, and with that, the Beatles were over.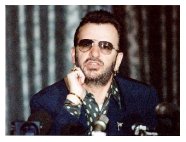 Then came the 1990s. John was dead, Paul was washed up (and possibly dead), George had disappeared somewhere with Ravi Shankar, and Ringo was eating his Pizza Hut pizza -- crust first. The surviving Beatles looked around and saw little snots like Hootie and the Blowfish and Alanis Morissette occupying major space in the land and said, "Ah-ha!" They figured if people would buy crap like, "I Only Wanna Be With You," they would pay even more for a special reissuing of "I Wanna Be Your Man." Besides, Beatles fans were getting older and wouldn't be around forever. So, there was a special six-hour television special on ABC (the American Beatle Conspiracy) and, later on, a lovely $120 boxed set of broadcast with an additional four hours of footage -- a must for all the real Beatles fans. It's all a conspiracy; I have a friend who's got these government documents -- really! It's the Beatles Anthology.
     Anyway, the first two Anthologies were released and were boring, repetitive, crude and primative. Hearing demo cuts of classic songs is like playing with a blow-up doll after banging Jenny McCarthy on a broken-down carnival ride. At least we were given "new" material -- "Free As a Bird" and "Real Love" -- on the first two. Anthology 3 has no such "original" material that, when compared to the rest of the songs, are substandard, despite the fact that the other "classics" are in demo form.
     Now, what is the point of these CD's? These songs contain lots of laughing, bad playing, talking, and some really awful singing. They sound like listening to rehearsals from a garage band. Supposedly, these songs are not about quality, they're about novelty. Like my daddy always said, "You can't dress up manure," and that's exactly what these CD's are.
     Anyway, to round up the final chapter (hopefully) in the sad saga known as the Anthology, here is an analysis of some of the "choice" tracks on the final, last, if-there's another-one-I'll-kill-myself, third Beatles Anthology.
Track Title
Snide Description
A Beginning
Oooh...pretentious.
Helter Skelter
(an R & B version of the heavy metal classic)
Wow. Hey, Charlie -- come here...
Junk
That title says it all, doesn't it?
Ob-La-Di, Ob-La-Da
(The funky street mix. Or something.)
Life goes on. Learn it. Live it. Love it.
While My Guitar Gently Weeps
Along with music fans across the country...
Not Guilty
A little early for those O.J. verdicts, isn't it?
The Long and Winding Road
(sans orchestrated stylings)
An apt description of this saga.
I Me Mine
I -- George: $
Me -- Ringo: $$
Mine -- Paul: $$$

All Things Must Pass
See Ob-La-Di, Ob-La-Da.
The End
There is a God.
     The Beatles are over. John Lennon is dead. Paul isn't. While I think we all can agree that the music the Fab Four produced throughout their career was truly brilliant, we need to move on! The time for these songs has passed, and now they are only useless and redundant. I mean, come on, do we really need Take #71 of "Let It Be", where Ringo is farting during the drum break, Paul is off getting a glass of water, John is sucking face with Yoko, and George is... just being George? The Beatles Anthology is useless, tasteless, and shows a lack of respect for the memory of both the band and John Lennon. The three surviving Beatles should be locked into a room and forced to listen to country artists covering their songs until they repent for the travesty.
---
The Presidents' Second Term
Jess Morrissette
     I really wanted to like the Presidents of the United States' first album. Tracks like "Lump" and "Peaches" were perfect MTV ear-candy, but the remainder of the album was nearly unbearable. As a matter of fact, I can classify it as one of the worst I've ever heard. Therefore, you might see how I would approach their sophomore effort -- cleverly entitled II -- with trepedation. Much to my surprise, I found the Presidents to have made a marked improvement.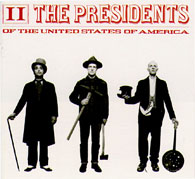 Don't get me wrong -- this time around the Presidents aren't making any creative innovations that will rock the foundation of alterna-pop. However, the musical quality on II is in an entirely different league than that of their first album. It seems the band has honed and refined its abilities between releases. Tracks like "Lunatic to Love," "Mach 5," and "Froggie" seem to stand out as some of the best of the album. All three are distinctively characteristic of the Presidents -- fast pace, catchy guitar, and wacky, almost nonsensical lyrics. Other bright spots on the album include "Twig" and their ode to The Brady Bunch, "Tiki God." The album is nicely tied together with "Ladies and Gentlemen," Parts I and II, which give it the feel of those lovely "concept albums" from back in the mid-sixties.
     I would recommend this album to anyone out there who liked the first few Presidents singles he or she heard. If the rest of the album turned you off, give 'em another chance. However, if you thought that "Lump" was more of a "pile," steer clear. This is still the Presidents and they're not for everyone.
---
LIVE BARENAKED LADIES!
Seth Waddell
     I don't claim to be original in liking the Barenaked Ladies; in truth, Corey is the one who interested me in them. When their new CD came out a few weeks ago, I got the only copy the music store had. If Corey had been there, we'd have fought over it. But...he wasn't.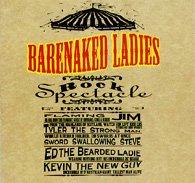 I was a little worried about buying the CD, mainly because it was recorded live in concert with only 11 tracks, and I don't have that kind of money to throw around. What finally sold me on it was the reputation of wackiness that a BNL concert carries, and the pretty sticker that said "New Lyrics to Old Favorites!" Or something to that effect. Indeed it is worth the money, with a few lyrical changeups and different beats to songs to (I assume) prevent them from getting bored playing the same songs over and over while on tour. For example, in "Jane" the lyric "Still dazzled by her smile while I shoplift there" changed to "while I steal things there" and in "If I had $1,000,000" they play the opening chords to "$1,000,000" and sing the first verse of "Grade Nine." Also amusing was a song about Ed Robertson's Uncle Elwyn, ingeniously titled "Ed's Uncle Elwyn," hidden at about the 8 minute mark on Track 11 and a new calypso-esque version of "Life, In a Nutshell," one of my personal favorites.

     Even though it was recorded live, the Ladies sound excellent and more lively than they do in the studio. The crowd seems to be having a good time and even sings a few verses for "$1,000,000." All in all, 11 tracks seems kind of skimpy to make it worth what a CD costs nowadays, but it is a "must buy" for any true BNL fan.
---
Johnny Cash Continues to Break Ground

Doug Smith
     Ten years ago, the name Johnny Cash would have been one of the few typical responses to the question, "What one man epitomizes traditional country music?" However, with Cash's latest two albums, that image seems to be eroding. Two years ago, Cash broke new ground with the release of his American Recordings album. This album featured only Cash and his guitar for the music. It included several traditional folk songs and a few recent songs with a folk flavor. The Man in Black continues his appeal with his new release, entitled Unchained. The album literally features something for just about everyone, from hardcore Cash fans and lovers of traditional country and Gospel music to alternative junkies.
     Unchained includes songs by Beck, Soundgarden, Tom Petty, June, Helen, and Anita Carter, and Cash himself. The background vocals of Petty blend very well with Cash's deep voice, especially on "Kneeling Drunkard's Plea." The songs are not geared toward receiving airplay--actually, it would seem that mainstream radio stopped playing Cash's music several years ago in favor of newer artists. Overall, the songs have a pleasant feel, though they are not the bare-bones style of just Cash and his guitar the critically-acclaimed American Recordings album featured.
     The alternative songs "Rowboat" and "Rusty Cage" are by far the most unique of the album, and add a balancing touch to the rest of the material. Cash delivers a convincing performance on both, especially the eerie "Rusty Cage." Cash, who included three songs in the Gospel tradition on American Recordings, includes four songs of that genre on Unchained. The title cut, a plea to be released from the cares of this world, is a stirring tune describing the spiritual imprisonment of many a man. "Spiritual" is a simple tune describing a deep longing for the support of Jesus Christ. The words "Meet Me in Heaven," which are inscribed on the tombstone of Cash's brother, are the title for a Gospel-style song dedicated to Johnny's famous wife, June Carter Cash.
     Cash does not completely sever his ties with traditional country music on this album, though he does mesh it with a heavy metal feel on "Country Boy." Cash's cover of "Sea of Heartbreak," a song about the recurring theme of a love lost. Cash's rendition of the song "The One Rose" (which was recorded by country music pioneer Jimmie Rodgers) is, if you'll pardon the expression, "pure country." "Mean Eyed Cat" is the finished product of a song Cash started to write in the 1950s but didn't add its finishing touches until recently, though he had recorded the song earlier. It is, as would be expected, reminiscent of Cash's early recording days and songs like "Cry, Cry, Cry" and "Folsom Prison Blues." "I Never Picked Cotton" is a folksy tune with an outlaw feel, describing the life of a delinquent boy, his later crimes, and impending his death.
     The album ends, quite appropriately, with the song, "I've Been Everywhere," which, coincidental or not, is a fitting way to sum up Cash's life, musical career, and travels. The former drug and alcohol addict who grew up on a farm in Arkansas to become the only person to be inducted into the Country Music Hall of Fame, the Rock and Roll Hall of Fame, and the Songwriter's Hall of Fame, and won seven Grammies, who has traveled to places like war-time Vietnam and to Israel, and recorded on an almost exclusively alternative music record label, has delivered another satisfying product. With its great variety (and interesting liner notes), Unchained is bound to please all types of people.
---
Concert Review: Gumption/The Features
Corey Welton
     Sometimes, no matter how good the music is, you can't help but laugh at the atmosphere of the venue. This held especially true for the Gumption/The Features show. At the Casbah in Johnson City, Tennessee, I got to see the most mismatched band/audience combination ever.
     Don't get me wrong, however, the bands were both great. The Features opened, with Gumption headlining. It was a small crowd, perhaps because of the cold front coming through town, and it consisted of mostly middle-aged good ol' boys (and girls). Regardless, The Features started off great, with "Rabbit March", which sounded to me a bit like R.E.M and Live, but had a slight twinge of southern rock to it. Later on, they played "Attention", a song I particularly liked. In addition, this song was one in a series of Moog-laced trips, including another called "Your Smile" This made them sound a bit like The Rentals at times -- a band I'm not particularly fond of (a fact to which Jess can attest). Finally, after several songs that included the lead guitarist flopping around on stage, they closed with a particularly good song, "Hey Low". Somewhat of a dream-pop piece, with a the lead singer in a Billy Corgan-esque motif, the most spectacular point was when the keyboardist played around with a Theremin... a pretty good ending to their set.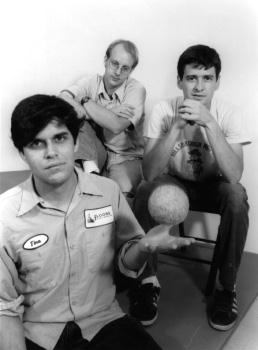 After some background 311 music, Gumption made their way on stage. I'd come to see them -- a friend of mine knows the bassist Gary Miller, and insisted they were great -- and had already bought one of their shirts, so I was hoping they'd be good.
I wasn't disappointed.
     The band started with the "Starting Line", the B-side to their upcoming single, "Don't Screw Up". Very energetic, the 1-2 vocals of bassist Gary Miller and guitarist Kurt Hagardorn complemented each other in an excellent manner. A few songs later, they played "Falling Backwards", which reminded me a bit of the Foo Fighters -- not a bad thing at all. Next, Gary took lead vocals on "Way Up North", where the Casbah proceeded to turn on a disco ball, of all things. Go figure... must be a southern thing, eh?
      I took a break to get something to eat (namely a calzone), and they continued with "Take It", a song with some snappy guitar, immediately sounding to me a bit like some guitarwork off of a Matthew Sweet album. Quickly following were two songs that I really liked, "Way", and then "Don't Screw Up". I'd heard the latter on a demo tape before, so it was great to be able to sing along to it. Perhaps somewhat anthemic, this song really picqued my interest in the band.
      The band finished up their set with a few more songs, including "Are You Carried?", another good one, and then closed with a cover of Husker Du's "Hate Paper Doll", challenging the crowd to name the artist -- which, of course, this crowd couldn't do. heh.
      With this band's musical influences (The Replacements, Elvis Costello) behind them, and the great sound they've amalgamated, Gumption put on a great perfomance for such a meager audience.
     Gumption and The Features have both been recording on Spongebath Records (distro. through Enclave), and have new releases coming out soon. The Features' new single is due out in January, and Gumption will also be releasing the follow-up album to their 7" around the beginning of the year as well. Keep up to date by bookmarking Gumption's website, and visiting regularly.
---
[back to verbosity]

Boy, this edition of [PTt] is huge, man!